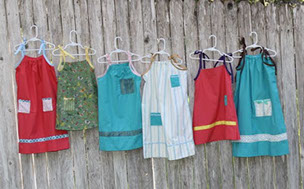 LITTLE DRESSES
We are an outreach mission project at Faith United Methodist Church in Downers Grove, Illinois. Recently founded in October of 2017, we sew little dresses for little girls in third world countries. Girls are the least valued. They are the least of the least. We make a brand new dress as a sign of hope, sewn with love and sprinkled with prayers. One of our main objectives is to make sure the dresses go directly to the missionaries. That way, we know the girls will get the dresses. Another objective is to bring our community into our project by praying, serving (such as sewing with us), and donations of materials needed.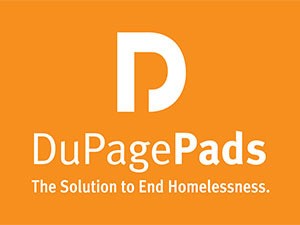 DUPAGE PADS
601 WEST LIBERTY, WHEATON, IL
DuPage Pads (Public Action to Deliver Shelter) has been serving the homeless of DuPage County for over 30 years. Presently, 31 churches and 130 congregations provide volunteers, meals, and overnight housing to our counties homeless men, women, and families. This ministry is provided 365 days a year.
In addition to interim housing, a Client Service Center is located in Wheaton. Support provided at this site includes: transitional housing, life-skill coaching, employment readiness, basic needs, medical respite, homeless veteran care, and linkages to health services.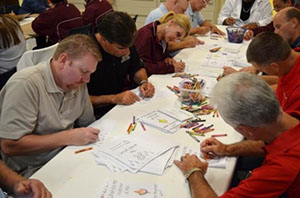 PHIL'S FRIENDS
Wheaton and Addison Illinois
Mission: Providing Christ-centered support and hope to those affected by cancer. What We Do: 1.6 million Americans will be diagnosed with cancer this year in the US. Many of these people with cancer find themselves in hopeless situations in hospital rooms and homes across the country. Phil's Friends brings hope through the distribution of our hand assembled Care Packages to cancer patients and their families, consistent weekly support through Cards of Hope and prayer.
Care Packages: When you request a Care Package for someone you know that has cancer, volunteers in our Hope Center create and assemble a hopeful Care Package with comforting items cancer patients need and enjoy. These Care Packages are then shipped and delivered in a decorated Phil's Friends box.
Cards of Hope: After someone has received a Care Package, they can expect to receive weekly encouragement from our Cards of Hope program. The patients we support receive hand-colored cards, testimonies, devotional letters and other creative and positive notes. These are encouraging reminders that let each patient know that they are not alone in their cancer journey.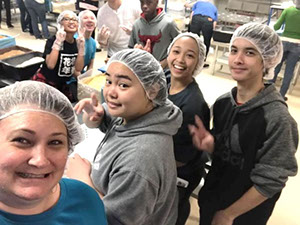 SHORT TERM MISSIONS
Short term missions can be from Faith Church or other churches.
Lola Nelson – Albania
For further information or suggestions for future short term missions, please contact the Outreach Committee.